What do bagels and Airtame have in common? We both live in New York City! We're excited to announce we've officially opened a new office in the U.S. and are growing our team there. Check out the post below to meet the new US team!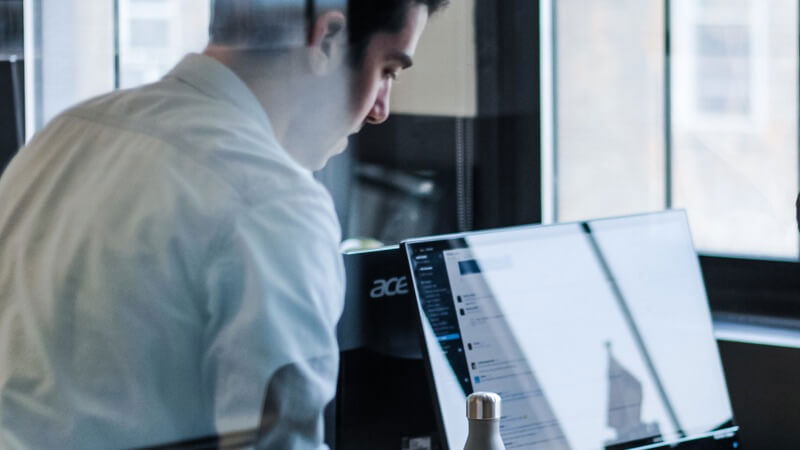 Our US team isn't actually that new. The last two years, we had Airtamers in San Francisco and Boston taking care of sales while the Copenhagen team was sleeping.
Today, our US team enjoys a swanky office in WeWork South Williamsburg, located on Brooklyn's iconic Bedford Avenue. The team has grown from 1 lone sales manager to 6 team members covering sales, support, and demo calls (with more people to join!).
We're excited about the new office because we can continue expanding the hours during which you can get a hold of one of us on chat for questions or support.
To welcome our US team to the Airtame family, we thought it'd be fun to let you meet our first Airtamer in the US who's now in charge of growing the team.
Meet Daniel
Daniel was our first man on the ground in the US. He helped Airtame set up our first sales channels and is still a sales rockstar.
Let's get to know Daniel a bit more.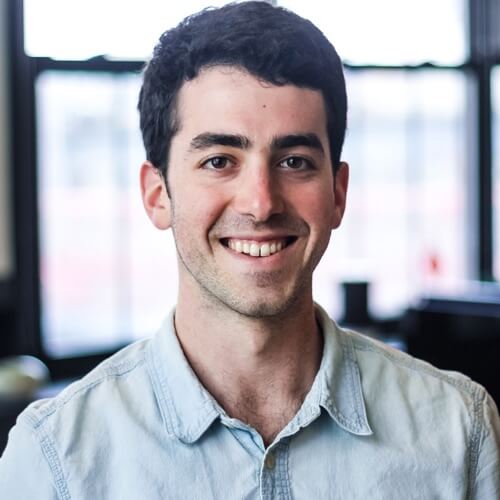 What role do you fill at Airtame?
I wear many hats at Airtame, but my main focus is to support the sales efforts of the stakeholders in our sales channels. This includes our wholesale distributors, VARs (value added resellers) and their sales reps, plus our ecommerce platforms.
I also work with end customers looking to roll out Airtame in their organizations. On the sales side internally, I serve as a middleman between those stakeholders and the rest of the Airtame organization.
On a totally different front, I'm helping to build up the organization in the US by handling much of the interview process for new hires and helping to manage that process.
You're a New York native and you've done a couple trips to Denmark now. What's your favorite thing about Denmark compared to NYC?
I love to bike in cities as my primary way of getting around, and Denmark is a utopia for cyclists. It's so refreshing to ride with cyclists, drivers and pedestrians who (mostly) know what they're doing (nowhere is perfect). The bike lanes in Denmark are supreme too.
Denmark is definitely smaller than New York. It reminds me a bit of Boston (where I just moved from) – that's a good thing. New York can feel a bit big at times, even if you grew up here.
The food and architecture in both places is amazing!
Oh and Danish hygge you've probably heard about? It's real, and it's spectacular. New York could use a bit more of it (for the non-Danish readers out there). I'm doing what I can to bring it stateside.
How are you liking the WeWork building?
WeWork has been a great environment to be in. We have a 14 man office space and have tailored it to fit our needs. Mounted TVs with Airtame's running, as well as a comfy couch for taking a moment or two to reflect.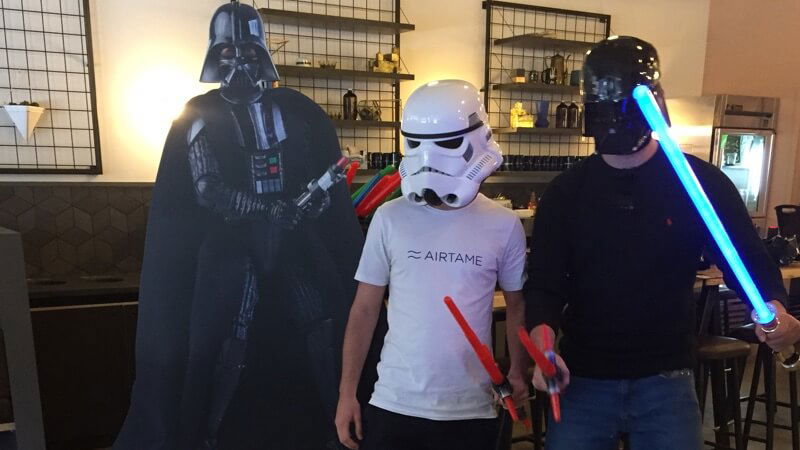 One funny thing: Every floor of the WeWork is done up in the exact same style. It's not unheard of for my colleagues (and myself) to get out of the elevator on the wrong floor, walk to the wrong office, and almost sit at the wrong desk.
Got any hobbies, talents, or other interests?
I play bass in a band called Beeef. We play a bunch of shows in the northeast, so come and see us play sometime!
In the same vein, I love listening to music and going to shows – I've been on a big Grateful Dead kick lately.
I also like to work on my bike and enjoy doing photography with my Minolta 35mm.
Lastly, I'm interested in the tech world and have been since I was a kid, and I enjoy reading up on the tech and business worlds.
So music's your jam? What are you listening to right now?
Like I said up there, I've been listening to lots of Grateful Dead recently – that's in a category all on its own though.
Aside from that, I've been listening to Mac Demarco's and Jay Som's recent albums, and Childish Gambino's record from last year. There's so much good music right now and so many ways to access it – it's really a great time to be a music fan.
Some all-time favorites are: the Strokes, The Babies, They Might Be Giants, Built to Spill, Ween, the Beatles, Nick Drake, Krill, Juan Wauters… I could go on.
One last important question: who would you pick to join your dodgeball team: Mario or Sonic the Hedgehog?
Mario for sure, he's great at ducking, jumping and throwing things (assuming his fireball throwing skills translate to dodgeballs).
Here's to a wireless future
Of course, Daniel isn't working alone. In the past few months, we've hired 3 new Airtamers and plan to continue growing. Keep an eye out on the Airtame career page for new openings.
Even while our team keeps evolving, our priority is that our teams in the US and Denmark are in constant contact with each other. In fact, we recently flew the US team to Denmark to meet in person. It's safe to say, we all hit it off. Just take a gander at the picture below. ?
Thank you for being part of the Airtame journey. A big hello from the entire Airtame family at the Summertame company day (US team, Copenhagen team, remote workers, and significant others included).