Timeless style doesn't mean stuck in the past. What makes Daniel Wellington's watches so remarkable is how they balance elegance of past days with the simplicity of modern minimalism. With a foot in two worlds, Daniel Wellington took one more step into the future by going wireless in their offices in the US, Europe and Asia.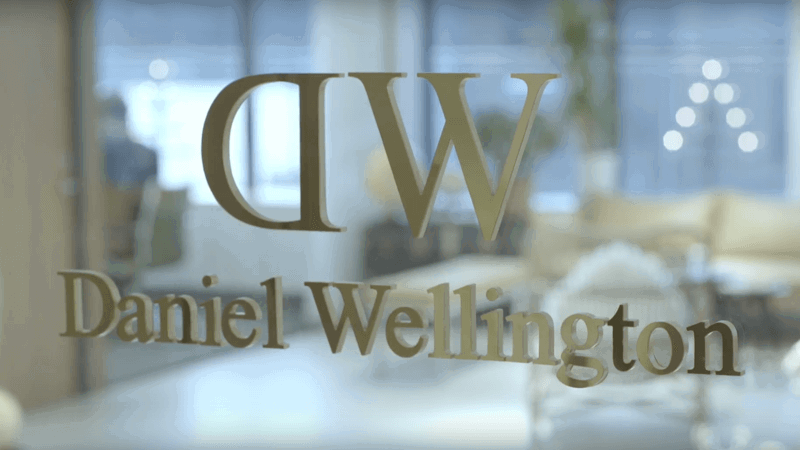 Daniel Wellington's brand is the epitome of good style, so it won't surprise you to know their offices are as sleek as their watches.
When the watchmakers behind Daniel Wellington opened their offices in the US, Europe, and Asia, they knew they wanted to go for a pure wireless solution from the start.
That makes sense. There's nothing like a bunch of cable clutter to kill the cool and crisp look Daniel Wellington embodies.
Their wireless offices are undeniably a sight for sore eyes. Just take a look for yourself:

Technology with style
Daniel Wellington is a young company started from scratch in 2011. In a short time, they turned a watch into a booming enterprise with 3.1 million Instagram followers and over $200 million in revenue by 2015. The road to success was driven by the founder's passion and vision.
Like Airtame, Daniel Wellington aims to combine eye candy aesthetics together with simple efficiency.
Perhaps that's why Airtame is such a technological match. Airtame's UX-focused design and interface, plus our focus on simplicity means you get an efficient work tool that makes you look damn good, not unlike a DW watch.
The freedom of wireless
Of course, wireless screen sharing is not all about looks (although it sure doesn't hurt that the visual results are interior design catnip).
It's simple, really. The best cable management is no cable management. Work life has evolved and we're people who aren't tethered to the desk. When you have the freedom to work as you please, your creativity skyrockets.
As Martin Backsell, the Logistic Development Manager at Daniel Wellington, puts it:
You don't get a threshold for showing something on your screen. It's really easy and flexible, which I think adapts really well to the way we're working at Daniel Wellington.


Martin Backsell, Logistic Development Manager

As Martin points out, it's not just about finding a tool that works, but rather a tool that works the same way you do: flexible, untethered, efficiently.
Less cables means increased efficiency
On a more practical level, going wireless in the office means more things get done. After all, it's not just about working hard anymore, but about working smart.
When you're collaborating, you don't want the energy and flow of a meeting disrupted by fumbling around with cables, ports, and adapters.
As Paulina, Area Manager Scandinavia for Daniel Wellington describes, Airtame makes meetings feel smooth.
A couple of weeks ago, I had my distributor here, one of the most important ones, and he was supposed to present his analysis of his country. He used Airtame. He put it up on the TV for me to see, which was very, very nice and he was very happy. It was very convenient for our meeting.


Paulina Jureskog, Area Manager Scandinavia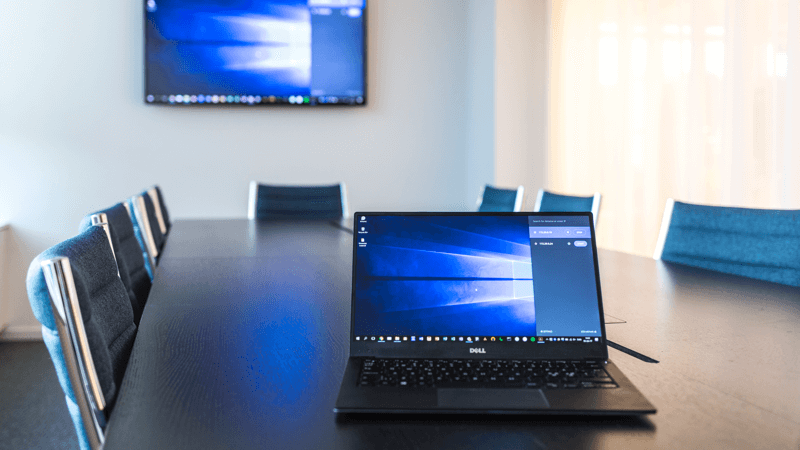 Paulina makes an excellent point. Airtame is convenient, because it makes it easy to share knowledge and ideas.
That kind of satisfaction after a meeting should spill out the doors and windows of offices everywhere.
Isn't it about time to go wireless? We'd love to hear from you about how you work and how Airtame could fit into your company. Shoot us a message or book a chat with us.
Interested? Let's talk.