26To hack or not to hack. That is always the question. We recently hosted our first company hackathon of 2016. Long story, short:
It was flipping awesome!
A hackathon, for those who aren't familiar with the term, is an event traditionally for developers and designers to let their inner hacker out and work intensively on a project. In the spirit of Airtame, we opened up our hackathon to the whole company, not just the developers.
There were prizes for best projects, because some ideas are better than others.
The mission
Our objectives were simple enough:
Spend two days hacking something together
Choose any project our little hearts' desired
Win prizes
Have fun doing it
The entire office dedicated themselves to the mission at hand.
Even the marketing and customer support team participated when they weren't busy answering your emails.
Our belief is the more fun we're having, the more creative we are and, in the end, the more productive we are.
The teams
The teams covered a wide range of projects.
Some tinkered with possible integrations with Airtame, while others went for the totally-for-the-fun-of-it approach:
Team "Dolla-dolla Bill" – Viral Videos
Team "Dolla-dolla Bill" created several storyboards for potential video ads with the goal to increase sales. Their presentation ended with a surprise hip hop performance as a plan B, in case the videos didn't work as intended.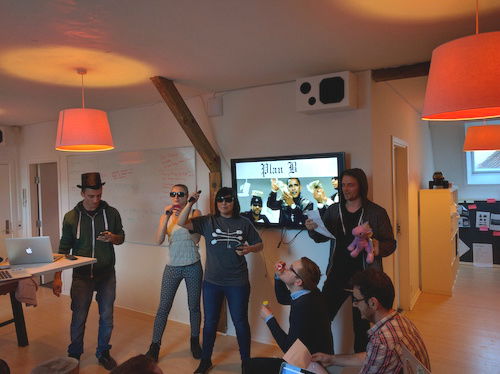 Team NLP-Gify – Story to GIF
They say a picture is worth a thousand words and a GIF is worth a million. That's the idea behind Team NLP-Gify's project, a one-man team that created a natural language processing GIF generator. That's tech talk for: it turned stories into GIFs
Team Lonely Rider – Image rotation
As the name suggests, this was another one-man team. Team Lonely Rider created a hardware image transform proof of concept. This means that you can rotate the image that Airtame shows on your TV.
Team Air-Face – The Face Detector and Swapper
Team Air-Face was on yet another one-man mission. The result was an algorithm that can detect faces while you're streaming Airtame. The algorithm will then lay an image of the infamous trollface over the original face – for the lulz.
Team Magic – Personalized dashboard
Team Magic was on a mission to create a little magic for our customers to show that we care. They did not disappoint with a pre-installed personalized dashboard they drafted. It's one of the few hacks that we'll actually be testing out with some customers.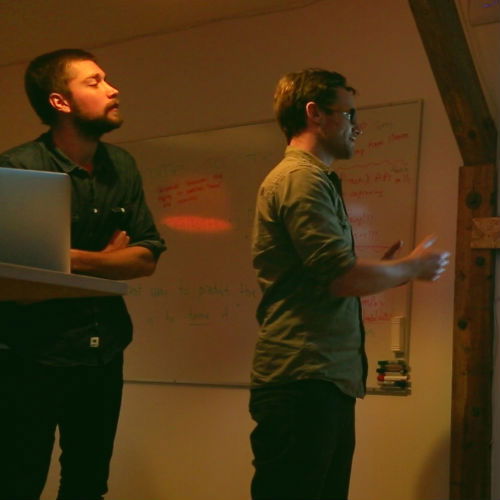 Team Airtamify – Spotify integration PoC
Team Airtamify set out to create a Spotify integration that would play your Spotify music on your Airtame. Of course, at this point, it's only a proof of concept, but it's a beautiful dream to believe in. The results were a crowd favorite during the hackathon after party.
Team Double Air 7 – Airplay integration PoC
Team Double Air 7 set out on a tough mission: stream to an Airtame from an iOS device using Airplay integration. It's very safe to say this was a proof of concept and yet another beautiful dream, but we do love to dream big!
Team Big Data Warriors – Live map
Team Big Data Warriors created a live map of new streaming sessions around the world. They also presented a usage analysis using data from our Google analytics.
The winners
Winners were decided by the tried and true (and totally accurate) Clap-o-meter.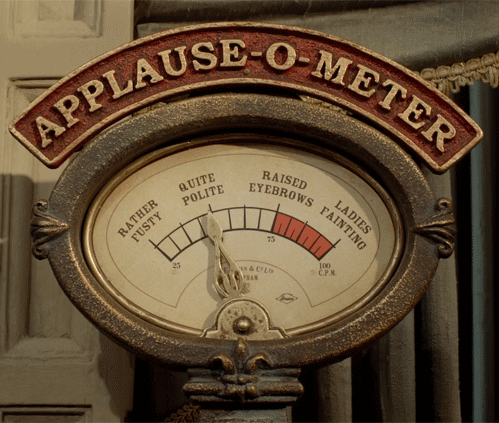 Our third place winner was Team Big Data Warriors. They created a global map that made a 5-second radar blip whenever a streaming session with Airtame was started. The results were so hypnotic that we all sat in awe watching the screen for a good 5 minutes.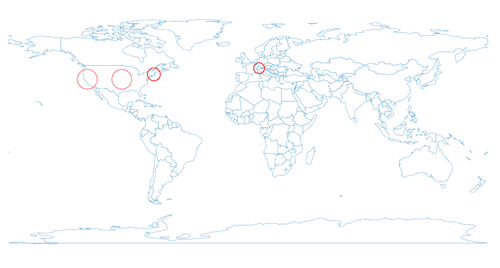 Our second place winner was Team NLP-Gify, who made a program that can convert stories into GIFs. Obviously, it was the most useful hack in the room. You can see an example of a gif-ified story here.
Our first place winner was Team Air-Face, who created a crafty algorithm that can detect faces during an Airtame stream. See the demo below: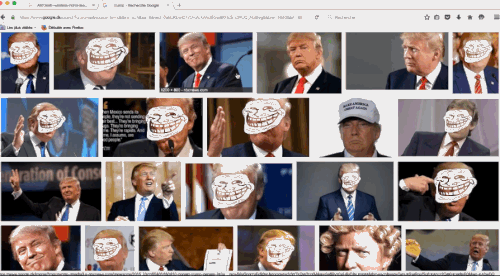 Note: For the sake of the demo, Team Air-Face used one of the most popular faces on the internet right now. That face happens to belong to a U.S. presidential candidate. This is just us officially stating that we, as a company, neither endorse nor oppose any particular political party. We also neither endorse nor oppose Trollface, if he ever runs for political office.
Although the competition was fierce, the hackathon was all in good fun and we all shared some laughs over beers afterwards.
Besides, at a company hackathon, if your colleague wins, the whole team wins.
Obligatory legal stuff
We'd like to make it clear that although we gave some leeway during the hackathon, Airtame does not plan to use any of the hacks that are not legally sound.
Interested? Let's talk.