When your team keeps growing like ours does, it's important to have someone there to take care of our most important resource: the people! That's why we hired Alexandra from Russia to be Airtame's new Technical Recruiter. Let's get to know her.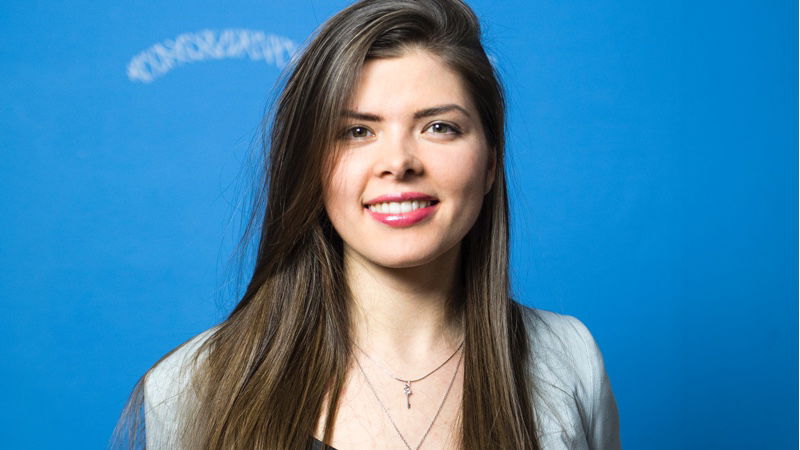 What role are you filling at Airtame?
It's a technical recruiter role but I am focusing not only on recruitment. I think it's important to bring new brilliant talents to the team but also make sure that all team members are growing and feel happy.
So you're kind of like the tech HR department?
Yes, I like to work with people and I'm passionate about technologies so I found a perfect combination.
How did you find out about Airtame and why did you choose to join our team?
I stumbled upon a tech recruiter position accidentally and started digging for more details about the company. I was so impressed by Airtame's culture and approach of high quality so I applied in that same moment.
After two interviews, I fell in love with the team and dreamt of becoming a part of this family.
Anything weird? Odd habits, unique interests, a funny story?
I have a lot of funny stories, but they might be too weird 🙂 I'll share a not-so crazy one.
I'm passionate about music and I like to dance. ? Even if I'm alone at home, I play music loud and dance by myself. One day, I decided to share this cheerful moment with my friends and posted a message on Facebook asking people to join me for a 1 song dance. It was so cool! About 7 friends from different cities played the same song and danced with me in the same moment. I even called one of them and we were dancing together on Skype.
What's your background?
I graduated from Novosibirsk State Technical University with a Master's degree in Finance and Credit but then I discovered tech recruitment. I have been working in recruitment for 5 years ever since.
Where did you work before?
I used to work for Mars Inc, then I moved to Copenhagen and I found an interesting internship in Venture Team of Leo Innovation Lab. It was an absolutely new experience for me. It was so fascinating and instructive.
How do you spend your free time? I like to meet new people so I usually attend different meetups. I also like to spend some time outdoors.
But my main hobby is live music. I'm crazy about performances and sometimes I spend an insane amount of money to see my favorite bands. 🙂
Here's a serious one: Who/what inspires you the most?
I have a couple of friends who inspire me because they are fearless and crazy people who are not afraid to change the world. 🙂
As for celebrities, Richard Branson inspires me with his creativity and willingness to take a risk when everybody gives up.
And a not-so-serious one: If you were a type of potato chip, which kind would you be?
That's a hard one. I would be a healthy chip. So you can enjoy the taste but it would not affect your health.
Shameless plug alert: If you're interested in joining our young, ambitious, crazy-talented team, get in touch with Alexandra!
Welcome to the team!
Interested? Let's talk.