Meet Airtame's new Senior Frontend Engineer, Marcos!
The Airtame team just got a new frontend engineer, plus another nationality to add to our list: Mexico! 🇲🇽 Let's welcome Marcos to Airtame by making him - I mean - asking him to answer some questions.
What role are you filling at Airtame?
I bang on keyboards…but I also make web things look awesome! 😉
How did you find out about Airtame and why did you choose to join the team?
I found Airtame through #CPHFTW. Reading about the technology they were building and their tech stack definitely made me feel interested in Airtame. After initial conversations with the team and meeting the founders, I felt that the culture in this company was something I couldn't pass on! On top of that, my wife and I felt like Copenhagen was a great place for us to continue our life adventures. 😄
Anything weird? Odd habits, unique interests, a funny story?
I was born on 08/08/88 at 08:08. Funny enough, I've never won anything in a raffle even though I always try to pick number 8. I also usually have a South Park reference for any life situation.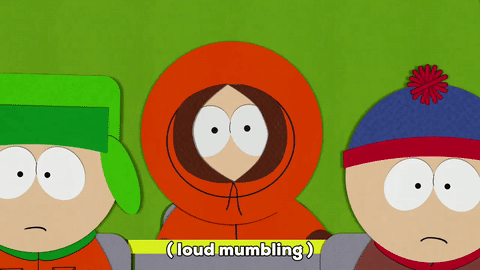 What's your background?
I was born and raised in Monterrey, Mexico and went to school there at ITESM to stay close to the family. I decided to major in Computer Science but developed a love for the front end side of things early on. After graduating, I figured I've spent way too much time close to my family so I've been moving around the world to find new adventures. 🏃
Where did you work before?
I've worked for several startups in the past but most recently I worked in California at LinkedIn and Google as a Frontend Software Engineer.
How do you spend your free time?
I love spending free time building animations on CodePen (check out the sample below 👇). But when I'm away from the computer, I like spending time experimenting in the kitchen, watching a good movie, or doing some beer and wine tasting. If I have enough time, then I travel. 😛
See the Pen 404 SVG with GIF fill by Marcos Mellado (@mmellado) on CodePen.
What gets you up in the morning? What motivates you?
The spirit of adventure. Not the blimp from Pixar's Up, but the actual opportunity to learn something from people and live new experiences.
Welcome to the team, Marcos! 🎉