As we see it, there are two types of people: Those who just love to spend hours calmly managing cables and then there is everyone else. This article is for the latter.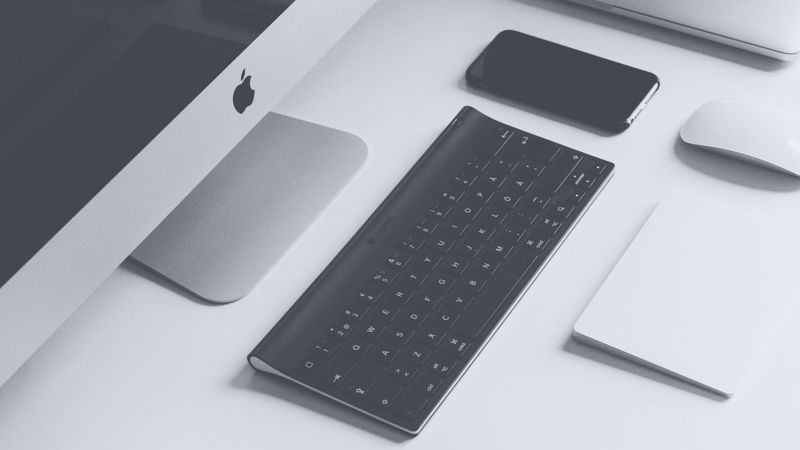 The future is fast approaching and cables are just as fast becoming a thing of the past. Ever since our phones became wireless, there has been an ever-increasing demand for wireless alternatives to our precious wired gadgets, such as speakers, headphones, and screens.
Not long ago, the more gadgets we got, the more cables we needed and the more hassle we got. This realization was a dawn of the age of the cord organizers industry.
Today, there are many different cord and cable organizers like zippers, clips, boxes, zip ties, and wiring covers, to name a few. These cable management items may temporarily solve some problems like keeping your cables contained. Temporarily being the keyword here.
Cast your cables aside
Cable management is sort of like fixing a leak in a sinking boat with duct tape. It may hold the leak for a while, but eventually, that boat is going to sink. That is because the fundamental issue with cables is the technology itself, not how to manage it.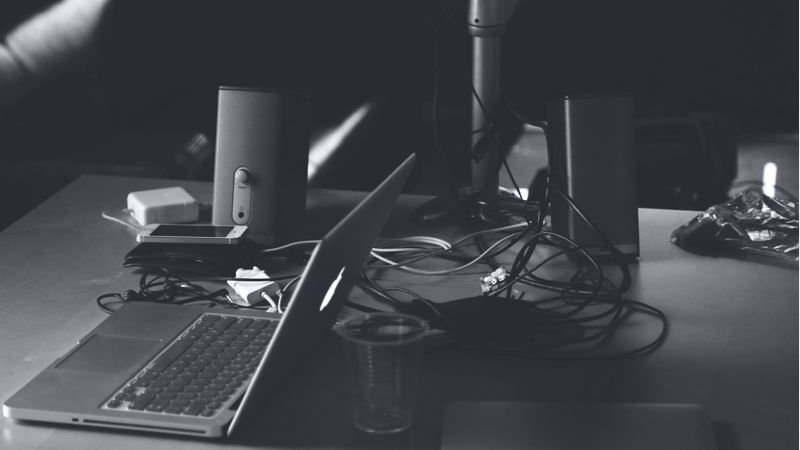 Whether it be in your home or the office, we are sure for many this is a giant headache. That's why Airtame was created because the easiest cord management is simply to get rid of the cords.
The number one trend in modern office design is to hide cables. To do it right, you might need to open up walls and lift up floors to install hidden cables. This can cost a pretty penny and is time-consuming.
Unfortunately, this solution doesn't allow for much mobility. When the locations of your hooked-up devices like your screens and speakers don't fit your needs anymore, this expensive cycle of cable management becomes a problem again.
There is a better way
Instead of sweeping your cable problems under an expensive figurative rug, there are beautiful, innovative, and flexible solutions out there.
To get started on your clutter diet, we did a little internet digging and came up with four examples and suggestions on how to truly embrace the future of office design.
#1 Wireless keyboards
Flexibility and lack of clutter are becoming increstingly popular since a wireless boom in 2011. Casual users and professionals alike agree on the benefits of using a wireless keyboard.
Wireless keyboards use either USB or Bluetooth to connect. According to pcworld.com, the latest Bluetooth 4.0 specification features low-energy technology to save battery but the USB connected ones are consistently more reliable.
Our pick
Some great wireless keyboards only use 1 AA battery and reportedly last for a whole year. We recommend the IOGEAR Quietus wireless keyboard because of the high user rating and the affordable price. Supports both iOS and Windows. Also, the wireless mouse included doesn't hurt the value.
#2 Wireless speakers
Wired sound systems are a thing of the past. It shows in the increased demand and the availability of quality wireless sound systems today.
The next best thing to live concerts are top-notch speakers. Out of the overabundance of available wireless speakers, it can be quite overwhelming to pick the ones that are right for your needs.
Two top priorities that cannot be compromised, however, are quality and portability.
In the office, according to modern studies, music can not only increase productivity but researchers have shown that those who like to listen to music while working, often perform better and concentrate more easily.
The best results come from listening to natural ambient sounds, like for example waves on a beach.
Our pick
We recommend the wireless Zipp speaker from our friends at Libratone. You can stream directly from music apps, including Apple music, Spotify, Netflix, Youtube, and more.
The Libratone Zipp includes what is called Acoustic FullRoom technology meaning it radiates sound waves in every direction, filling up any space with great sound. Through their app, you can link up to 6 speakers via WiFi in multiple rooms and make them play the same song or you can play different music in every room
The Zipp is also super light and portable. If you get tired of the color you picked, you can easily unzip the pillowcase-like cover and change it for another color.

</img>
#3 Wireless Charging
Innovative people always seem to find ways to improve our working conditions and even solve problems that we didn't even know existed.
Wireless charging, otherwise known as inductive charging, is a recent phenomenon. Like magic, it uses an electromagnetic field to transfer energy between two objects, for example, your phone and an inductive surface.
When it comes to designing your trendy future office, there is no better way to dot your i's and cross your t's than by offering everyone wireless charging. If your goal is to stand out and impress your co-workers, soon-to-be clients, or business associates, this certainly is a game changer.
Our Pick
We found this company called Chargespot. They offer installation of inductive or wireless so-called 'Charging Spots' under conference tables.
Having them under your conference table will allow your colleagues and prospective customers to simply lay their devices on certain areas on the table and go on with business as usual. The 'Charging Spots' will then work their magic and charge everyone's devices.
When business is concluded, you'll not only be able to walk away with a fully charged device, but also with a great topic for the next chat by the water cooler. What a time to be alive.
Beware, users of devices that don't support wireless charging require the use of a "Spark" – a sleek wireless receiver available in Apple Lightning and Micro-USB.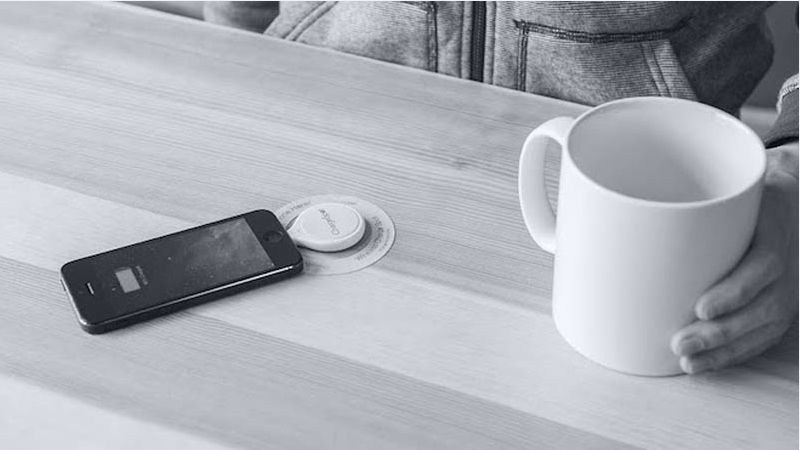 #4 Wireless Screens
Moving a screen hooked up with an HDMI cable puts strain on the connector and the cable itself. This can result in everything from a temporary discoloration of the image on the screen to loss of audio or even in some cases, permanent loss of image.
This is because HDMI cables are flimsy by nature and are not optimal for portable screens. Having a wired screen or a projector with hidden cables can give your office or classroom a sleek look but it requires a fixed position, some know-how, and a lot of patience.
If you want the ability to move your devices around freely or cables just aren't your thing, a wireless HDMI solution like Airtame could be just what you need.
Airtame wireless screen sharing
Using an Airtame to wirelessly stream content from any device to your TVs or projectors is a versatile and clean-looking solution for your meeting rooms, your classrooms, and your information screens.
As this is the nature of new-to-world products, our customers naturally have many questions. That's why we strive to improve our customer relationship by having hard-working professionals ready to answer any and all of your questions regarding Airtame.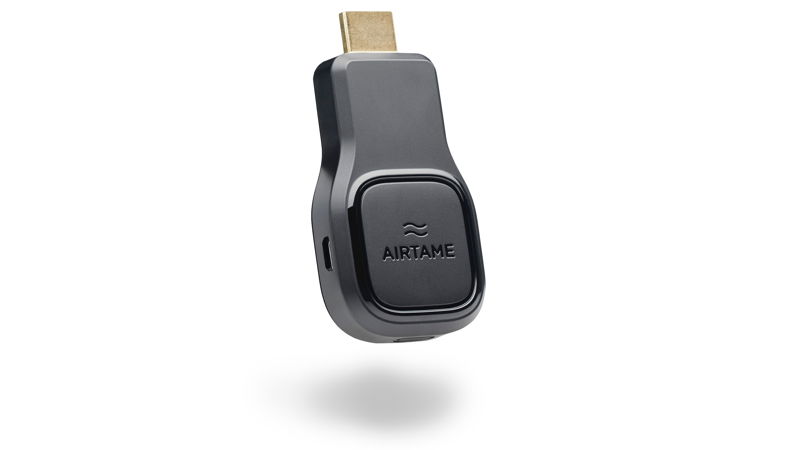 * Side effects may also include different price options and severe anticipation.
To sum up
Wired gadgets are outdated and cable management is soon becoming a thing of the past.
We recommended four different solutions as a way to reduce stress and make your workspace completely clutter-free.
There are certainly more wireless solutions available that fit different needs and circumstances.
We believe that wireless solutions should make your life easier, be suitable for your needs, and be affordable.