Desert Sands Unified School District in La Quinta, California, understands the need for students to become fluent in technology. By adding wireless screen sharing to their interactive classrooms, teachers at Desert Sands now have advanced mobility and educational resources while providing students with the technology skills they will need after graduating.
IT administrators Rolando Maldonado and Carlos Silva worked behind the scenes to implement Airtame, a wireless screen mirroring device that requires minimal training upfront, and provides an ideal platform for IT admins to optimize technical support from their main offices. This is their story.
Easy setup and minimal training
Maldonado and Silva oversee technology in each of the 36 schools in the Desert Sands Unified School District. The schools needed quality screen mirroring devices with wireless mobility so that presentation screens could move between classrooms without the hassle of HDMI cords.
Airtame was their ideal choice because it covered all of their needs, and it didn't take much time to set up. They registered all of the Airtame devices in their district office before placing them into the individual schools.
Ronaldo and Carlos then shared quick setup instructions with teachers to get Airtame working in minutes. Once the Airtame dongles are plugged into the HDMI ports of their screens, teachers and guest presenters are able to connect and share their screens with a few clicks.
The training was very minimal. We didn't want to spend a lot of time on training. Teachers already do enough training, and so this is supposed to be a product for them just to plug and play.

Carlos Silva, Cloud Support Technician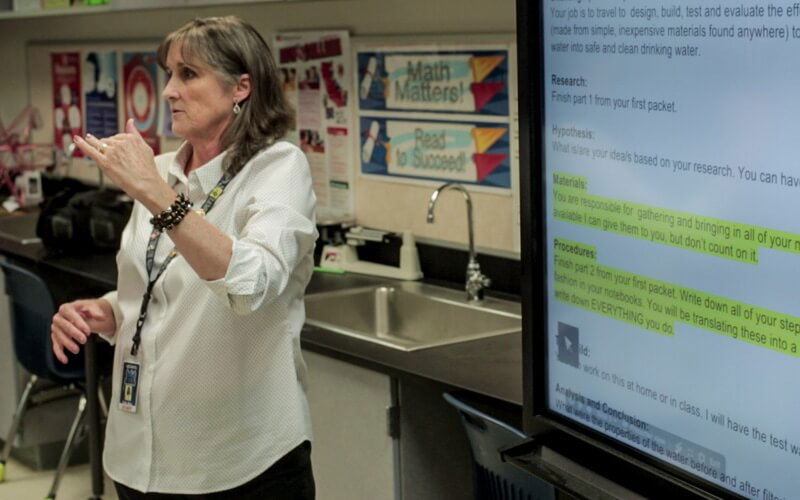 Teachers were able to follow the simple setup instructions and connect their laptops in a matter of minutes. With the Airtame Cloud platform, Silva oversees all Airtame devices in the district. He is now able to easily update and monitor devices from his main office instead of traveling back and forth between schools.
Flexible tech that moves from room to room
A large number of schools in the Desert Sands Unified School District rely upon mobile media stations that hop between classes.
In the past, teachers would roll the media carts into their rooms, and would need to place the screen near a power source and locate a long enough HDMI cable to connect to their computer. Walking around the classroom with a computer was not an option.
Now that Airtame is in the picture, searching for cords is a thing of the past, and teachers are free to sit or stand wherever they like during a class. "
We don't have to worry anymore about having a 25-30 foot HDMI cord.

Rolando Maldonado, IT Specialist
Teaching with tech made simple
Adding technology that is easy to use lets teachers stay focused on their lesson plans. Once Airtame was plugged into the HDMI port of their screens, teachers simply followed the quick setup instructions on the TV screen to mirror their devices.
With this advanced but easy-to-use technology, even students have the ability to take turns sharing their screens in class, and teachers don't have to worry about tripping over cords or making time for advanced training to learn how to use Airtame outside of their regular school hours.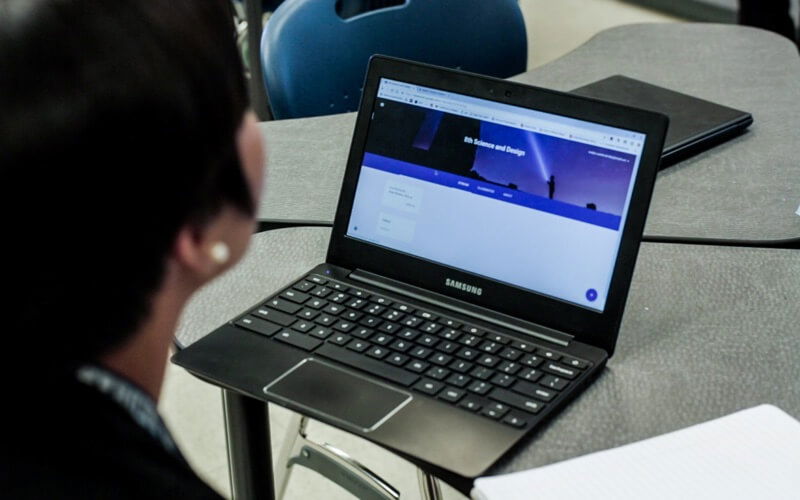 Better Technical Support
Maldonado and Silva appreciate how well the screen mirroring works, and how the Airtame gives their existing media carts the ability to move from classroom to classroom without missing a beat.
Training for teachers was kept to a minimum, and they were able to do the entire setup from their district office instead of staking out at multiple schools each week. With each device now registered on their Airtame Cloud platform, Maldonado and Silva can manage all devices, troubleshoot, and provide technical support to teachers from their main office (should they ever need it).
School administrators and teachers embrace technology that increases student creativity and productivity. As digital platforms increasingly become a part of the everyday experience, using technology like Airtame helps teachers and IT admins keep their classes engaging, and running smoothly.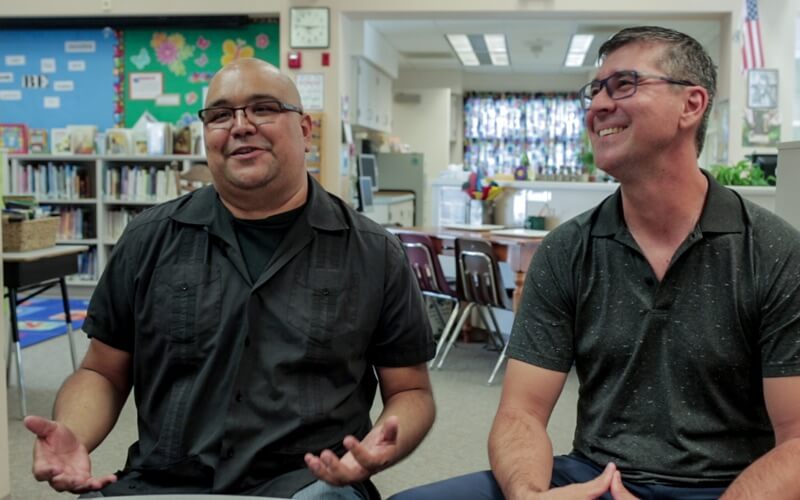 Interested in Airtame for your school? Reach out to our Sales team or book a demo call.
Interested? Let's talk.