Attracting New Students with High Tech
Developments in technology have allowed information to be shared at an unprecedented rate. Personal devices can now function as a notebook, briefcase, soapbox, phone, and multimedia presentation all in one. If you can name it, there's likely an app for it. Because technology has become necessary for accessing and sharing information in the professional world, giving college students the advantage of mastering the latest technology skills in the classroom gives them a competitive edge when they graduate.
Lake Superior College, a two-year community and technical college in Duluth, Minnesota, has worked hard to implement technology in a way that is cost-effective and encourages active learning. The good news is that they've noticed an increase in enrollment as a direct result of implementing high-tech tools, such as wireless screen sharing with Airtame, into their classrooms.
We're currently seeing the highest enrollment that we've seen in almost ten years … Students are transferring to Lake Superior College. They're really talking about how we're ahead of the game when it comes to technology, and Airtame is a huge part of that.

Daniel Fanning, Director of Institutional Advancement
A Wireless Cross-Platform Solution That Makes Sharing Easy
Before adding Airtame to their classrooms, the challenge for Chief Information Officer Steven Fudally and Network Administrator Ryan Schaefer was finding an easy to use solution for screen sharing that worked with a variety of devices, from Chromebooks to MacBooks and iPhones. Because students primarily do their coursework on their own laptops, it was necessary to go with an adaptable device that would work for everyone.
Before discovering Airtame, we tried all different kinds of wireless solutions. They all had their quirks and problems. We got our hands on our first Airtame device, and it was just very easy … It was the solution we had been looking for all those years.

Ryan Schaefer, Network Administrator
Being able to connect wirelessly makes delivering a presentation less stressful than the old route of bringing in a device and hoping the correct cable or adapter is present – and working!
The wireless route also puts an end to all that awkward downtime in-between presentations, when people have to huddle together to use an all too short connection cable. Airtame makes these relatable pain points disappear. Students can download the Airtame app and click to stream. Simple. When it's time for another student to present, it's just another few clicks in the Airtame app.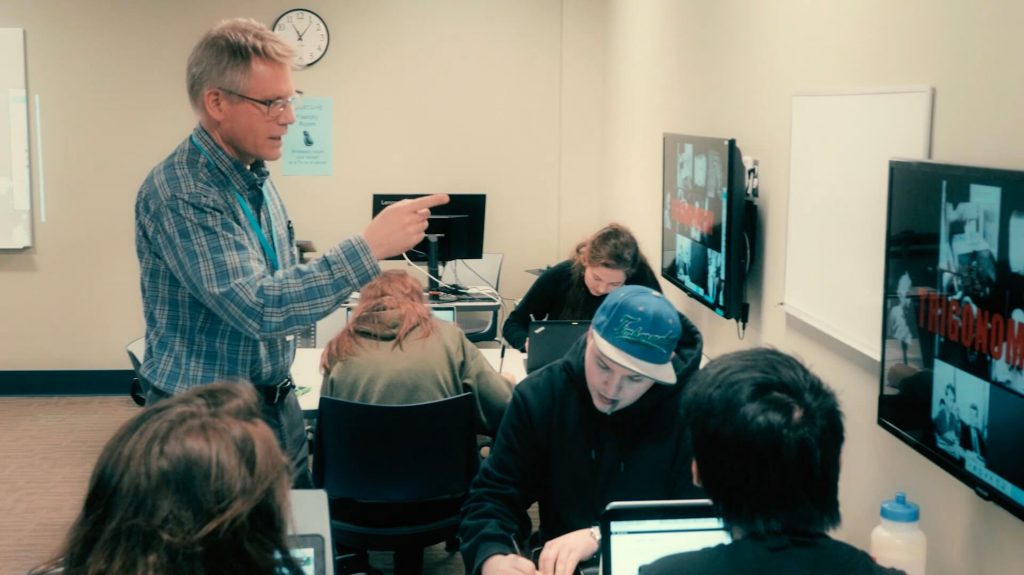 We need products like Airtame to continue leading in the effort to make friendly, flexible, and cost-effective solutions to help guide in our students in Active Learning.

Steven Fudally, Chief Information Officer
Because campus wide technology updates are a sizeable investment for educational institutions, Chief Information Officer Steven Fudally saw the need for improvements that provided the big bang of high tech, but that remained adaptable to the nature of developing educational standards. Airtame was a significant part of what Lake Superior College now refers to as "The $1k Classroom Upgrade", which is a concept for implementing modern technology with cost-effective solutions that foster collaborative learning.
With Airtame, Lake Superior College was able to update roughly 80% of their campus technology (90 classrooms) in a month, because there were no cables to deal with and less staff required to get Airtame up and running.
Helping Students Connect In The Modern World
Digital media is such a big part of how students communicate both in and outside of work, so having solutions that make sharing easy is essential to creating classrooms in tune with the future.
It has changed my way of teaching because we no longer have the cables … I can spend more time teaching and work with the students.

Sarah Bustrom, Mathematics Faculty
Behind the scenes, IT Admins at schools and universities support this learning by juggling an endless stack of high-priority tech support tickets. Airtame's simple to use interface and reliable performance made a huge impact at LSC just by doing what it was designed to do. Whereas the IT team once had around 300 support tickets a semester, that number is now 75-80% of what it used to be. With Airtame's cloud management, Technology Support Specialist Carly Beckwith can now easily update and manage all devices from one central location. Of course, saving time for IT Admins not only makes them happy but makes for a smooth operation for everyone during school hours.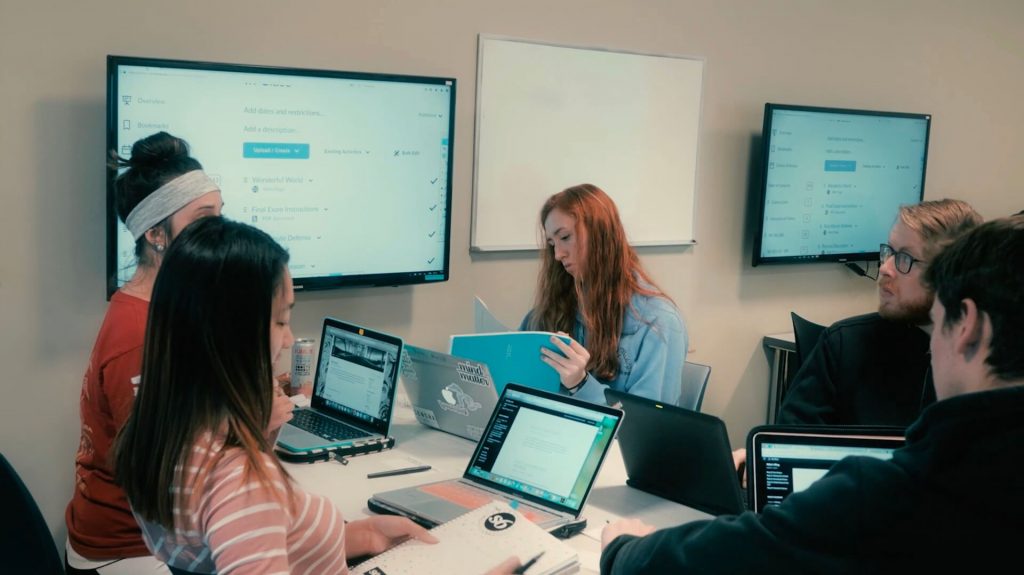 Making the most of the time between students, faculty, and administration means creating an active learning environment that makes work feel effortless at times when it should be. With less time spent on tech issues, students have more time to spend getting on to what matters most – a quality education.
Ready to join Lake Superior College and upgrade for Active Learning? It starts with Airtame. Buy your first Airtame with a 30-day risk-free trial today.