Classrooms are no longer a static place where teachers disseminate information from their boards and lecterns. Teachers now have the power to present information in ways that give students the chance to become an active part of the discussion.
Providing student agency
Parkland School District (PA) is located in the Lehigh Valley region of Eastern Pennsylvania. The school district has eight elementary schools, two middle schools, and one high school. With so many students served, the need for efficient learning tools is necessary.
Technological advancements are constantly happening, but that doesn't mean the latest gadgets are being deployed in school at the same rate that people expect new smartphone updates. Bureaucracy and funding are huge factors for education development, so every new deployment counts. Parkland School District is progressive in terms of technology, but previously experienced that many other "better learning" products fell short of their needs.
When Parkland School District integrated Airtame, it paved the way for a fruitful learning experience and opened up for student engagement anywhere in the classroom.
This level of ownership in one's own education is supported by technological advancements like Airtame. The solution allows both students and teachers the ability to engage in a dialog with their peers. Teachers can begin the discussion and then hand their laptops or tablets off to students to get input and feedback from other students.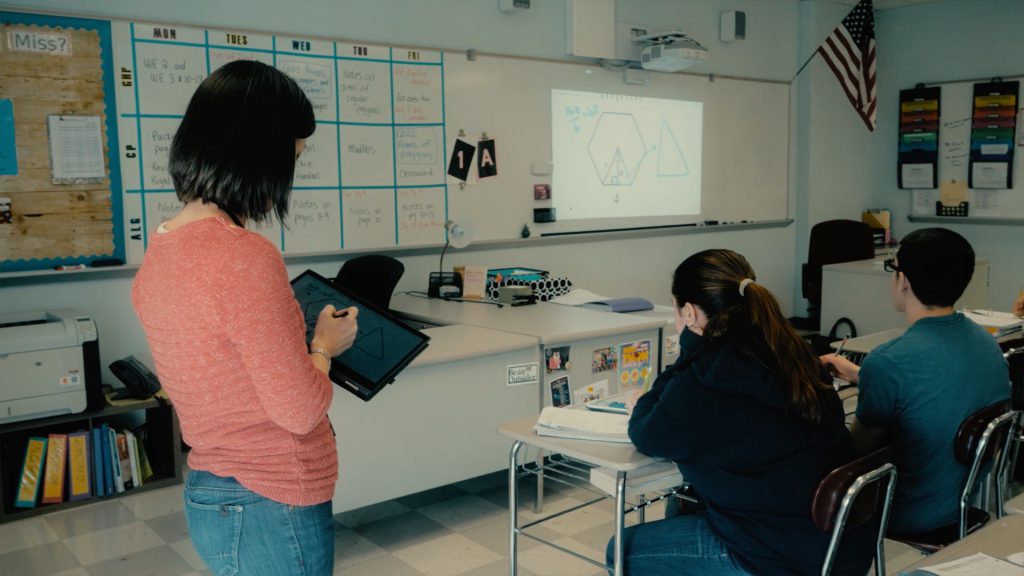 Removing the boundaries of learning
One of the most significant challenges any educator faces is the difficulty of reaching all students. It requires time, insight, and valuable resources to create a student-centric environment.
Using Airtame, students in the Parkland School District have experienced a more open dialogue with their teachers, rather than a more rigid, one-way approach. Teachers are able to move freely and share the front of the classroom with students, making the students an integrated part of their own learning experience and amplifying their voice.
"Providing a learner-centric environment is perfectly in line with the type of education and pedagogical instruction that the school district wants to ensure," says JR Renna, Coordinator of Educational Technology in Parkland School District. Teachers say that classroom management has significantly improved after embracing the Airtame technology, and at the same time given the students more agency.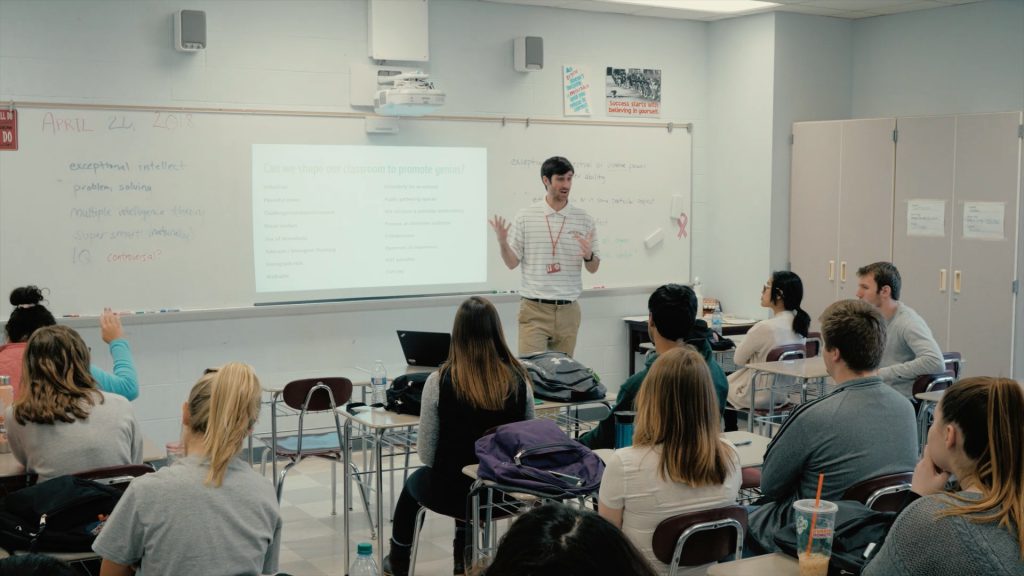 As simple as turning on the lights
With advanced technology, it typically takes a skilled IT admin to handle installation, setup, and maintenance of IT equipment. That's not the case with Airtame however, as both teachers and students in Parkland School District have discovered.
It's really no different than when you walk into a classroom and turn on the light switch, and the lights just come on and we really don't think about it after that.

JR Renna, Coordinator of Educational Technology
As well as providing second nature presentation abilities for teachers, Airtame is highly user-friendly for all students too. With the Airtame app installed on a computer or device, it doesn't take more than a few clicks to stream.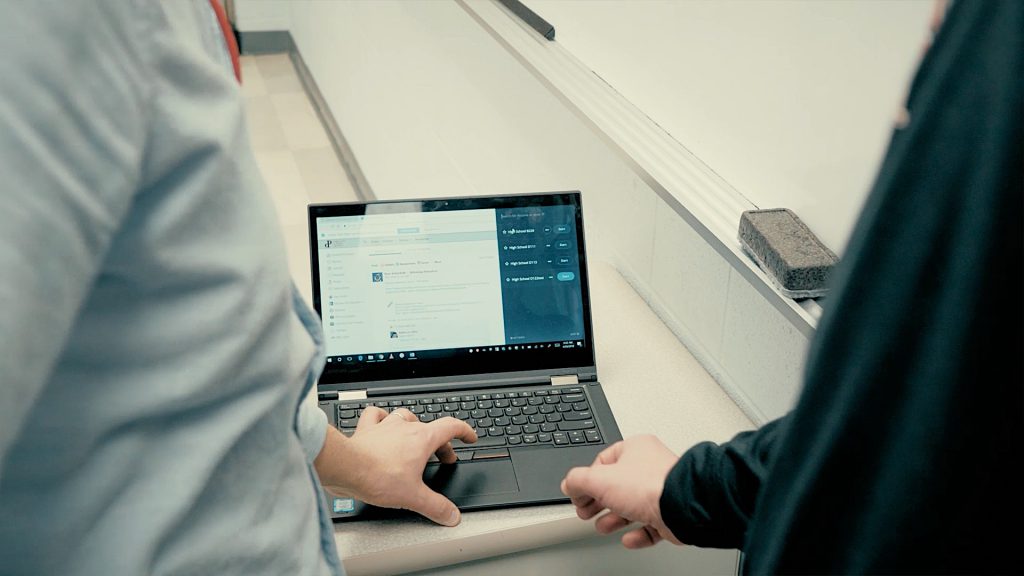 Students become active participants
The process of presenting is so simple with Airtame, so teachers get the chance to focus on the students' needs, rather than technology or wires. Not all students are comfortable standing in front of their peers, but with Airtame there's no need for that. Students can present from their own device at their own desk, making them a part of the classroom flow rather than just listeners.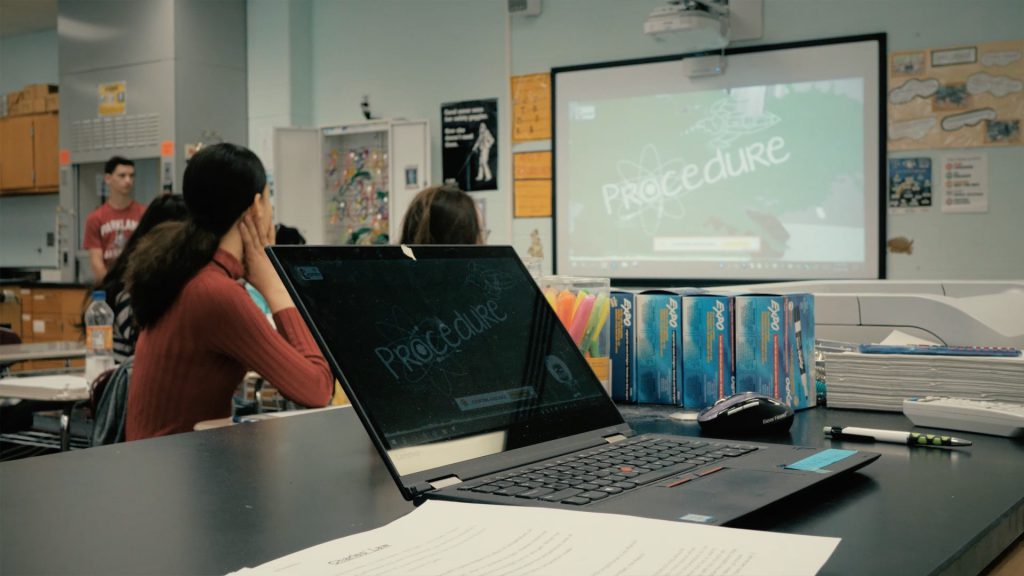 [/,air-image]
A student tech team helped install the Airtame devices, and they remark that installing was not only easy, it was quick as well. Now, the students don't have to worry about cable clutter, presentation delay or not being able to share their ideas easily.
A personalized learning experience
The right and updated tools are essential to prepare students for the future. Airtame gives the teachers an individual understanding of both the students and their performance, and it gives power to the independent learner.
Rather than just sitting and listening, students are invited to think and participate in a more significant manner – in an adaptive environment. Students come with a unique knowledge that can be activated via a smart platform. With the right form of interaction that Airtame unlocks, critical thinking and idea-fostering become easy and achievable.
[air-blockquote cite="Logan Merkle, student/tech team member at Parkland High School"]A lot of my teachers use Airtame in their classes every day. They can move around with their computer and project whatever they're doing up on the board and help all of the students. I think we should just take all the wires out because we have Airtame.[/air-blockquote]
To learn smart and continue developing, Parkland School District chose Airtame. It has removed the one-way approach to learning, characterized by many other educational institutions, and instead given a voice to students and a better overview to teachers.
[air-image]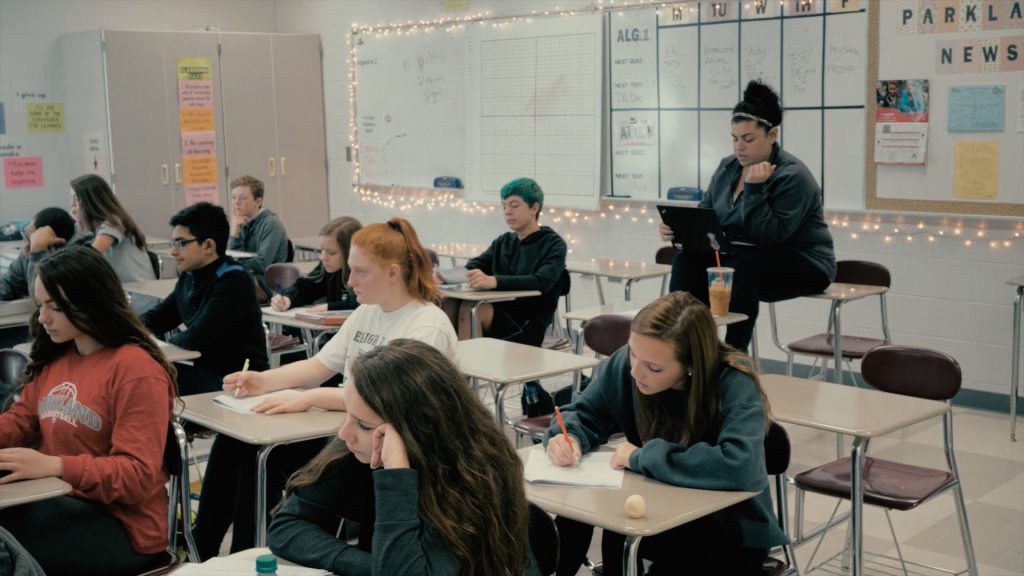 Ready to join Parkland School District (PA) and revolutionize the education system? Reach out to us for a demo call.