Highlights
The 1.7 firmware update includes:
Improved WPA2-Enterprise support
Expanded support for older TVs (CEA/VESA)
Other bug fixes and improvements
WPA2-Enterprise support
We have added further support for WPA Enterprise EAP-TLS (certificates). This is something that was specially requested by larger enterprises. We are therefore very happy to announce that it is now possible to upload your own custom WiFi certificates to your Airtame and thereby allow the device onto your certificate-based network.
As you can see in the image below, this means in your Airtame's settings, you will now have the choice between Automatic mode or EAP-TLS mode.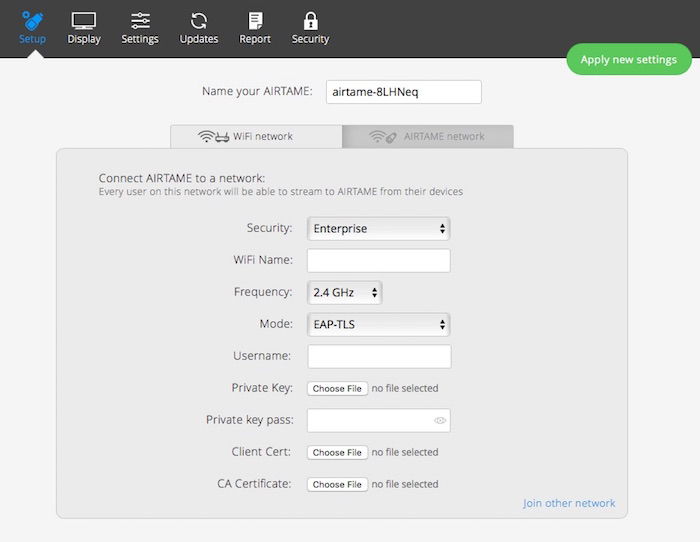 General Fixes
CEA/VESA video support modes
We've added CEA and VESA video modes for older displays and resolutions. Some customers experienced issues when plugging Airtame into the HDMI port of older TVs and computer monitors. This added support should fix most instances.
In general, Airtame can be configured to a 16:10 aspect ratio that many computer monitors and projectors use today. The two resolution settings we've added are: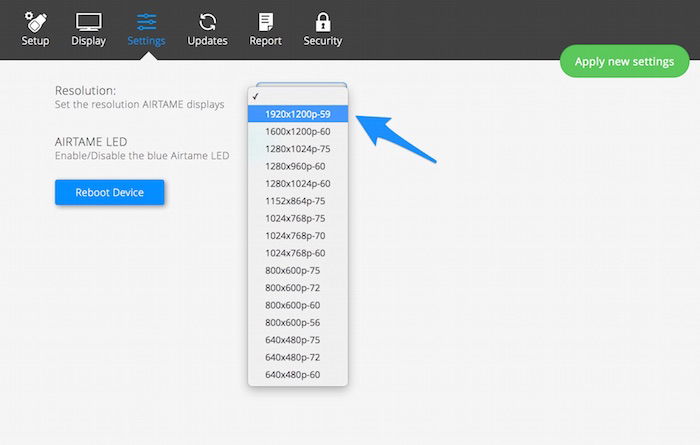 To find out how to adjust the output resolution, read our help article here.
Bug fixes and improvements
In general, there were various bug fixes that have improved the stability of the device.
Go update your firmware
Now that you're caught up on the changes included in this new product update, make sure your firmware is updated to 1.7! Your firmware should update automatically when it is connected to the internet.
You should expect the update to take around 15 minutes to complete, depending on your network.
Update the Airtame device's firmware.
If you are still experiencing problems, please fill out a form on support.