Sometimes, a small community can lead big discussions. Read this post to hear how Nordic startups are changing education and technology.
I've been to my share of EdTech conferences in the past few years. The bigger shows, like Bett, are huge spectacles with corporations showing off their latest tech.
Last week, I had the pleasure of attending the first ever Nordic Edtech conference and the experience was pretty different from the others.
Instead of hearing about what trends the corporations are trying to implement in the educational space, this conference gave me something to really chew on.
Nordic startups want to take education to the next level by solving deep and relevant problems. The key areas that Nordic startups are looking at are systemic problems with engagement, efficiency/scalability, and inclusion at all levels of the educational space.
This post will go over these 3 points in more detail. But for those who prefer lists, check out the recap below:
Recap
Kahoot boosts engagement on physical, mental, and emotional level.
Peergrade increases efficiency with peer-based feedback and grading.
CanopyLab includes students around the world in a Massive Open Online Course.
Engagement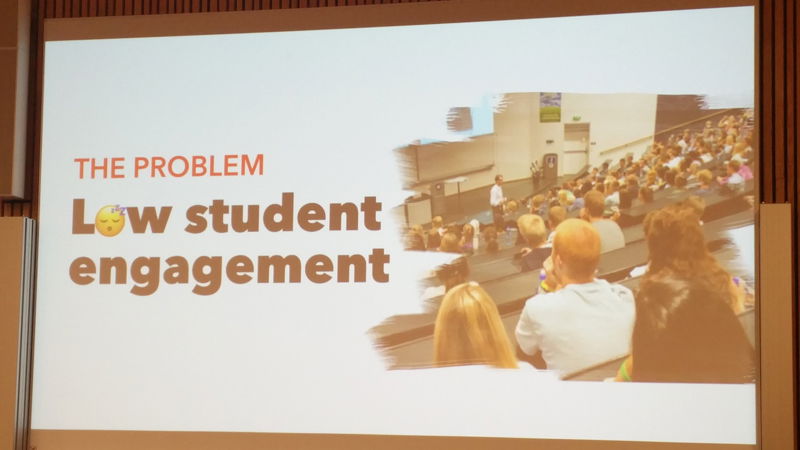 The conference was off to a running start thanks to the company and game,
Kahoot
. Head of UX, Jason Foo, and member of the pedagogy team, Kaja Swensen, sent us on an engaging quiz adventure powered by GIFs, Memes, and YouTube videos.
Their philosophy is that learning should engage students on the physical, mental, and emotional levels in order to succeed. They showed us how their interactive game can make learning fun, social, and inclusive to those who might be sitting all the way at the back of the classroom.
Interestingly enough, the team claims that Kahoot is not an EdTech company, but rather a company that provides a great tool for learning. This struck a chord with me as my only previous encounters with Kahoot was stumbling upon it as a party game on different occasions.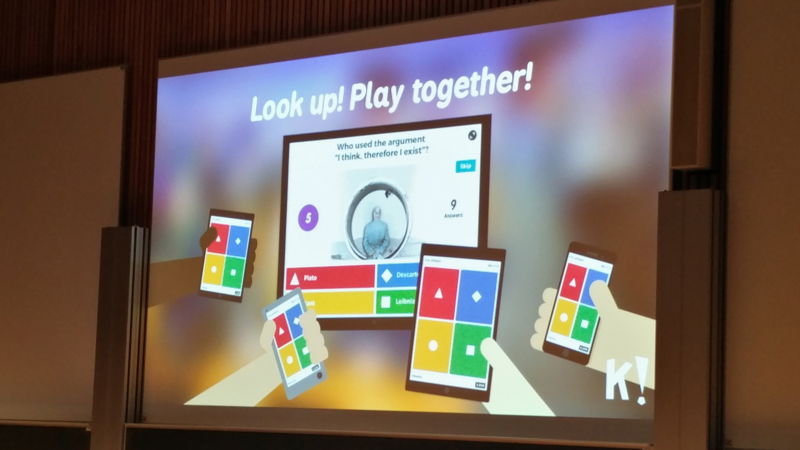 With 35 million unique players a month, there is no doubt that Kahoot can engage people on both a social and an educational level.
Efficiency / Scalability
How do you keep education efficient and scale learning? The Danish guys from Peergrade have an idea that could take some stress off of the teacher's shoulders, and simultaneously increase learning. And the idea is simple.
They offer a platform that lets students review and even grade their classmates work.
Peergrade's CEO and co-founder, David Wind, saw firsthand how feedback from a teacher just isn't scalable. When he taught courses as a PhD student, he went from teaching around 20 students to suddenly having 130 students in one single course.
(https://www.google.dk/amp/s/techcrunch.com/2016/12/08/nordic-supergroup/amp/)"]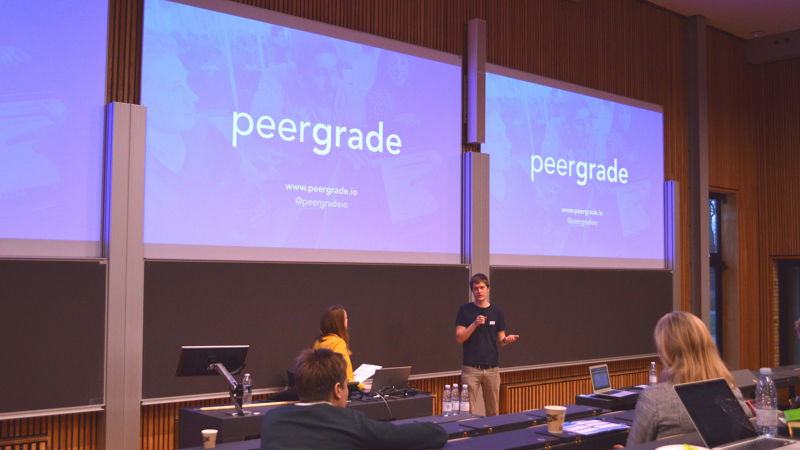 For David, feedback is one of the most valuable parts of teaching. When he set out to tackle this scalability issue, he discovered that feedback from their peers was just as valuable to students trying to learn complex subjects.
Not to mention, peer-based feedback creates another dimension of engagement with the learning material, since students are forced to think critically in order to give feedback. And maybe it even exposes students to viewpoints that are different from their own.
Other companies tackling efficiency and scalability issues in education are EduChem and Labster, who are creating virtual reality labs to change how students learn advanced applied sciences.
With a pair of VR goggles and a smartphone, students can interact with science in a way that previously only the few lucky enough to have a well-equipped lab could.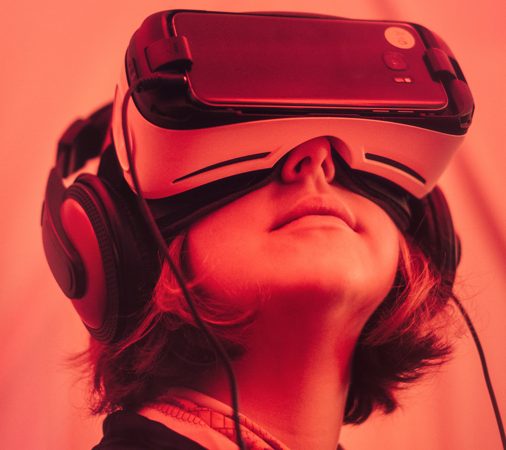 The issue they've solved is partly about efficiency of resources, but the more sociological effect happening here is that they've widened the availability of resources to students all over the world, thereby bridging an economic disparity in education.
That brings us to the last, but not least, important topic that Nordic Edtech tackled head-on.
Inclusion
PhD student and entrepreneur Sahra-Josephine Hjort nailed the issues at the heart of inclusion. She's leading a new venture called CanopyLab. They want to create conversations about important social and political topics and include students from all traits and parts of the world.
The company is a MOOC (Massive Open Online Course) that lets NGOs post courses on different topics. Students from all over the world are invited to participate. The mission is to bridge the gap across cultures and backgrounds.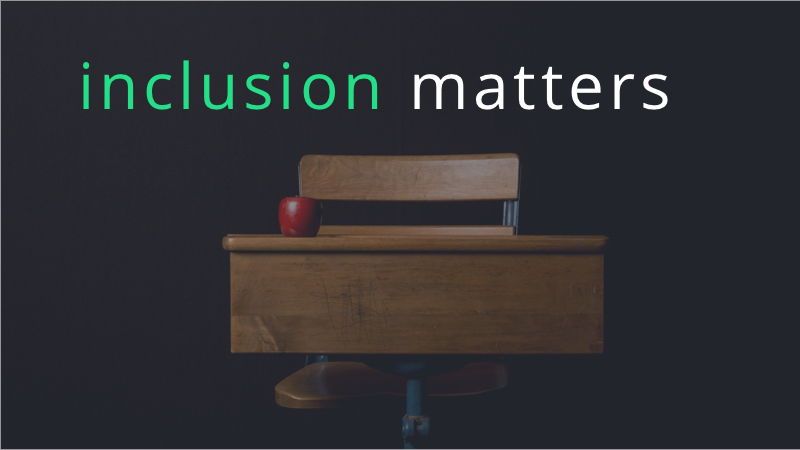 Sahra-Josephine points out that a key learning was that young students and entrepreneurs were often searching for communities with like-minded people that they couldn't find in their own social sphere. For example, if you're into recycling, but none of your family and friends are, you would find others passionate about the same cause online instead.
Summed up an inclusive approach to link young people from all over the world who care about similar causes and who would like to discuss and influence the fields that they care the most about.
The exciting future
The head of DTU's new learning research center LEARNT, Helle Rootzn, claims that right now is a very exciting time to follow educational technology. Why?
EdTech is starting to transcend the objective of simply digitizing the analog tech of yesterday and is now truly disrupting the whole process of educating people. For the better, of course.
After a range of inspiring talks about everything from chatbots for education to students grading other students, this is a fascinating field to be a part of, where frontier technologies can make a huge impact.
I am excited to see that other Nordic startups are trying to tackle the systemic problems of engagement, efficiency/scalability, and inclusion in the educational sphere. And I look forward to see their success.
What other areas in education do we need to improve? Share your thoughts in the comment section below or tweet us @airtame
Interested? Let's talk.