The following post is a guest post from Plecto, the creators of a motivational system that places real-time data on your sales performance front and center. Plecto is here to share their insight into tracking metrics and the importance of motivating employees.
by Kristian Øllegaard, Managing Director, Plecto
Imagine a sports game where the players can't follow the score on large boards across the stadium. Then, imagine losing a game by one point when you thought you were ahead. That's the reality that many employees, specifically those in sales and customer support, live with every day.
Now, running a company isn't exactly the same as a sports game, but there are key lessons you can easily apply to your business. For instance, in sports you have a clear target: winning the game.
Everyone from player to spectator knows the goal, its progress and how to get there. Targets in businesses might be harder to quantify, but if the target itself isn't possible to define as a number, perhaps some of the tasks leading to it can be visualized.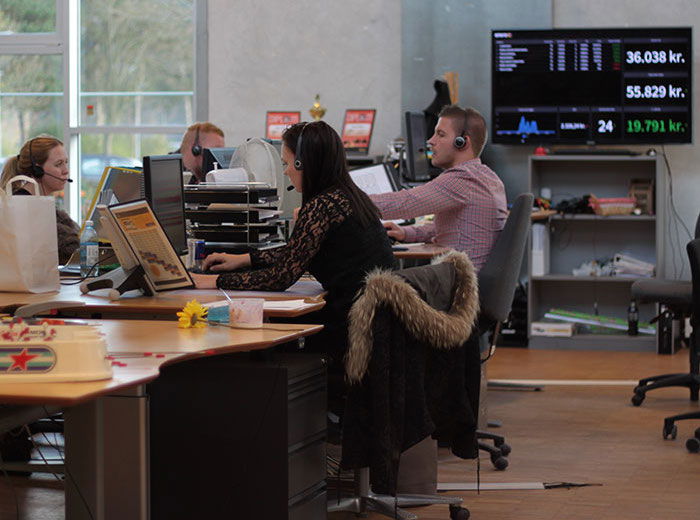 Over half a century ago, Frederick Herzberg, author of One More Time: How Do You Motivate Employees?, found that you do not motivate employees with high salaries and espresso machines. Yet it still seems to be a common tactic in many companies, even "cool" tech companies, such as Google, Facebook and many others.
The truth is, if you really want to motivate your employees and engage them in their job, you need to recognize good performers. Even better, recognize them publicly, so that other employees clearly sees what it takes to get praise.
KPI dashboards boost performance
While most large achievements are usually given proper recognition by management, many smaller achievements that deserve recognition are forgotten or missed by management. This could be closing a good sales deal, getting positive customer feedback, or finishing tasks on time (or early).
So, how do you recognize employees better and more consistently?
In my experience, a great way to do this is to display all your key figures on large TVs around your office. Don't show all your data, just the three most important KPIs for each employee, and why not color code your KPIs: Red, Yellow and Green. A green-coded KPI, for example, could signify a small achievement and would automatically be recognized by everyone else.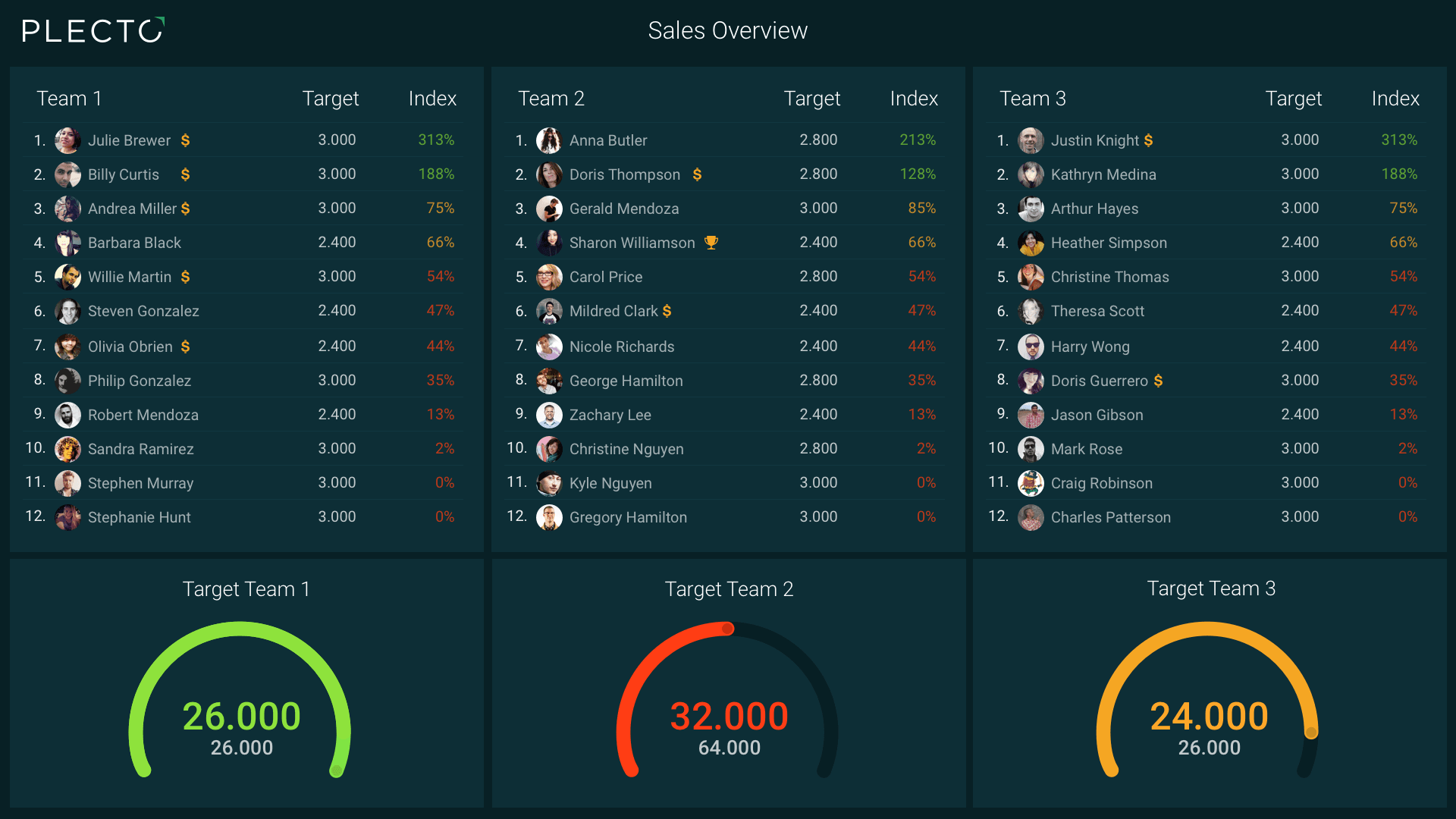 This isn't just something I made up. A study conducted by Mindlab Intl at The Sussex Innovation Center shows that when carrying out routine, everyday tasks in traditional software, visualizing the KPIs boosts performance by 17%. Now, give me the name of a CEO or manager who wouldn't like to see an almost 20% boost in performance?
You need to show it to boost it
When I talk to CEOs and Sales Directors, they like to tell me all about how much data they have and how many reports they could run.
In real life, however, those reports aren't changing anything unless someone shares them. Not to mention, if I'm a poorly performing sales rep, I'm most likely not checking out the latest figures just to find out I'm last on the list.
Up until recently, it was a costly and cumbersome affair to set up TVs to display your KPIs in an enterprise environment. Fortunately, with Airtame it's so easy that you can do it without help from the IT department (which should not be underestimated!). Airtame enables a Sales Director to show a KPI web-based dashboard in just a few clicks with their new awesome dashboard feature.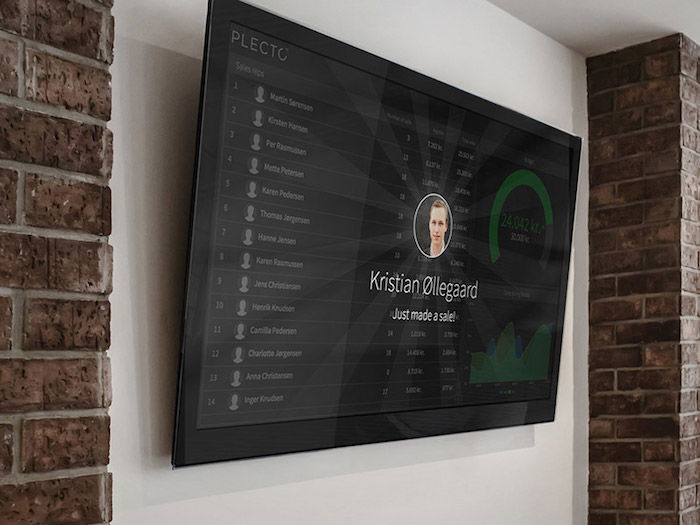 At Plecto, we use Airtame all over the office. While we love to see the KPI dashboards, we have found that the opportunity to share your screen is extremely useful in an everyday setting, even outside the meeting room. For instance, if you walk into our office, it's very common to see our support or sales staff sharing their screens when helping each other.
Did you enjoy the read and are you ready to start using KPI dashboards to boost your employees' performance? In that case, I hope you'll consider trying out Plecto.
By following this link, you will get a free 3-month subscription to Plecto (Value: $1000+), a state-of-the-art dashboard for sales teams. No strings attached.
Interested? Let's talk.